Hf Ipanema Park Hotel - Porto
41.154587

,

-8.650188
114US$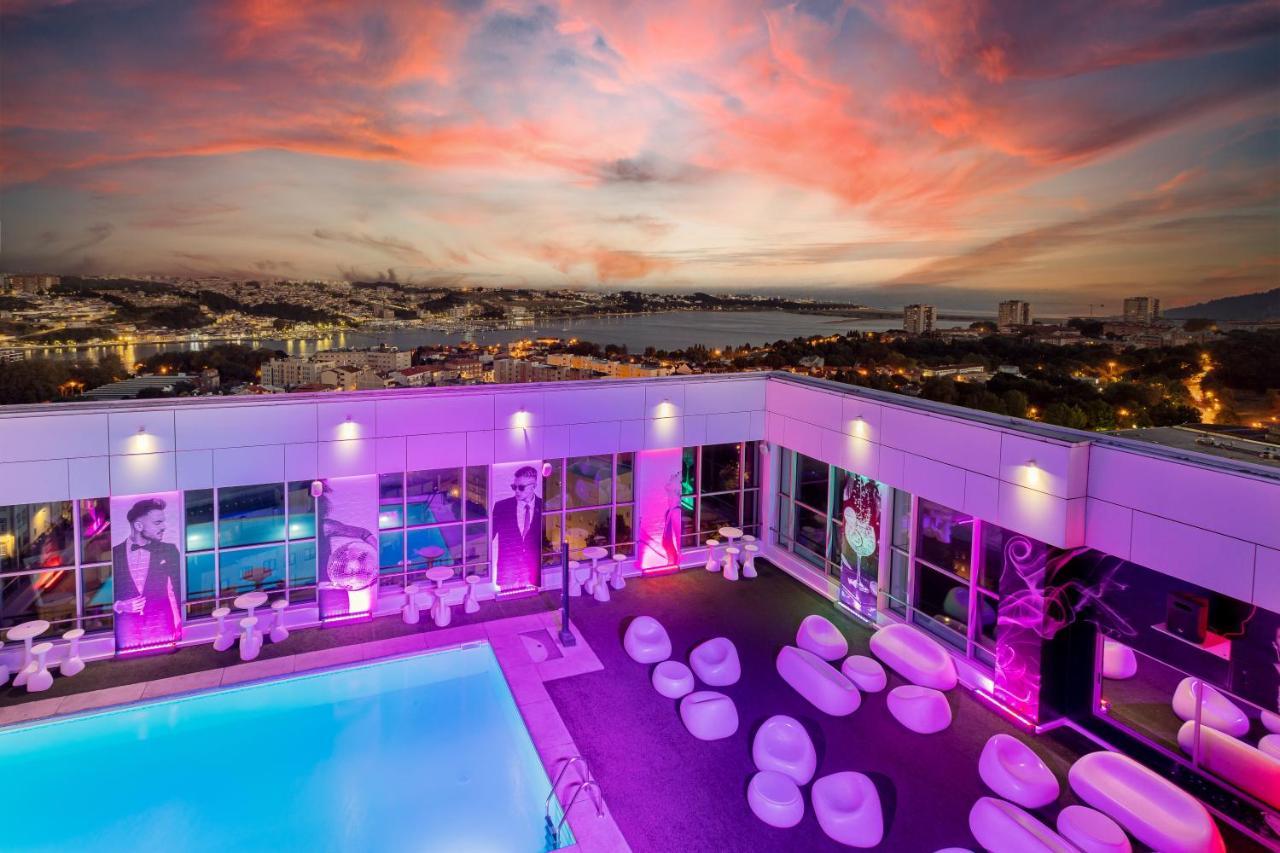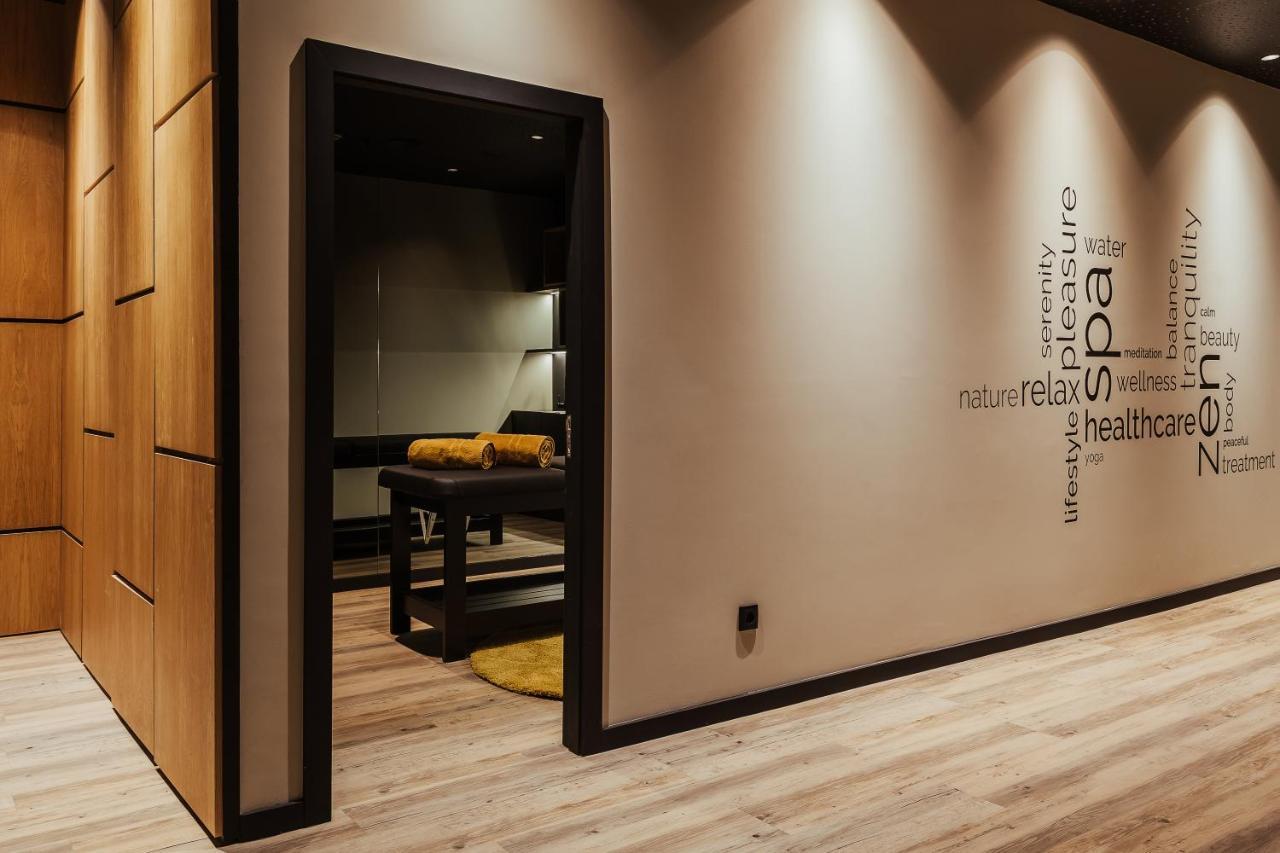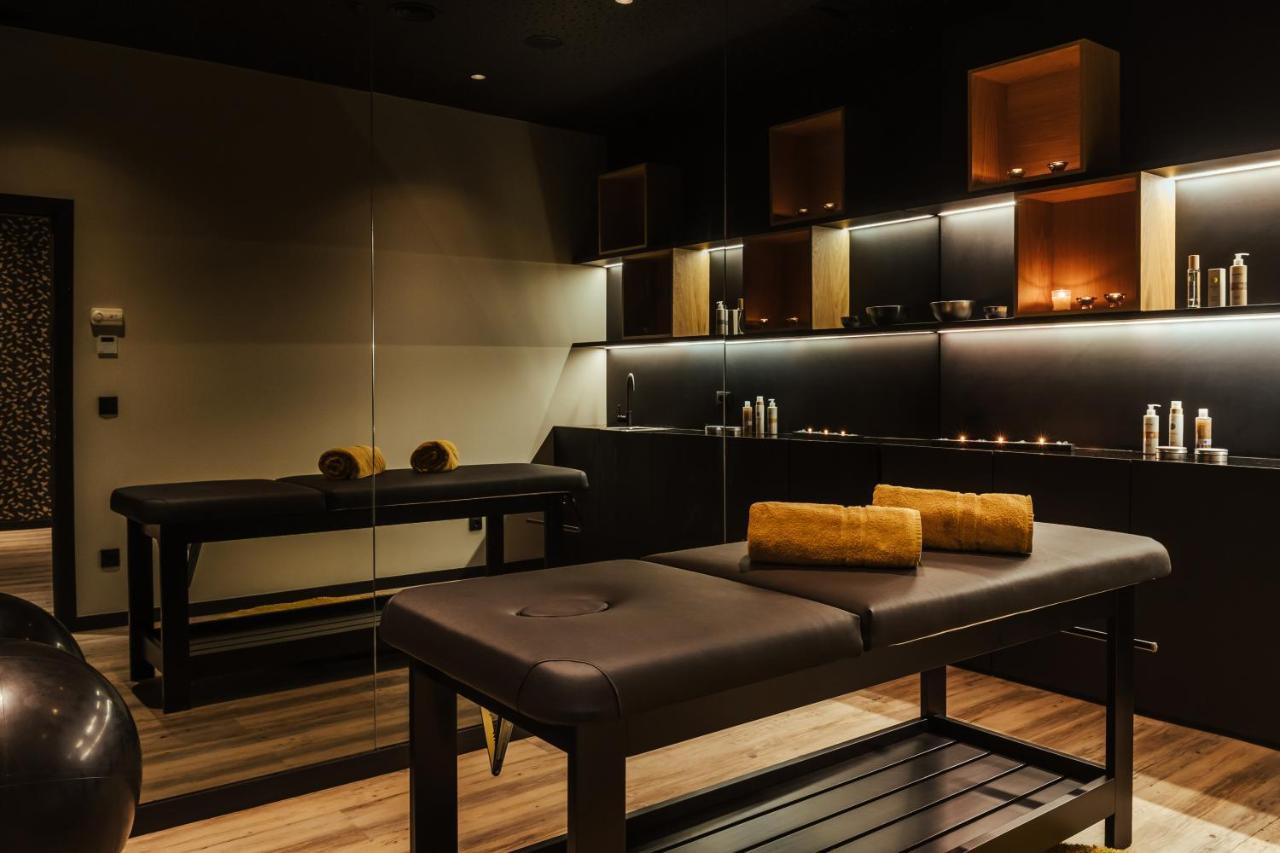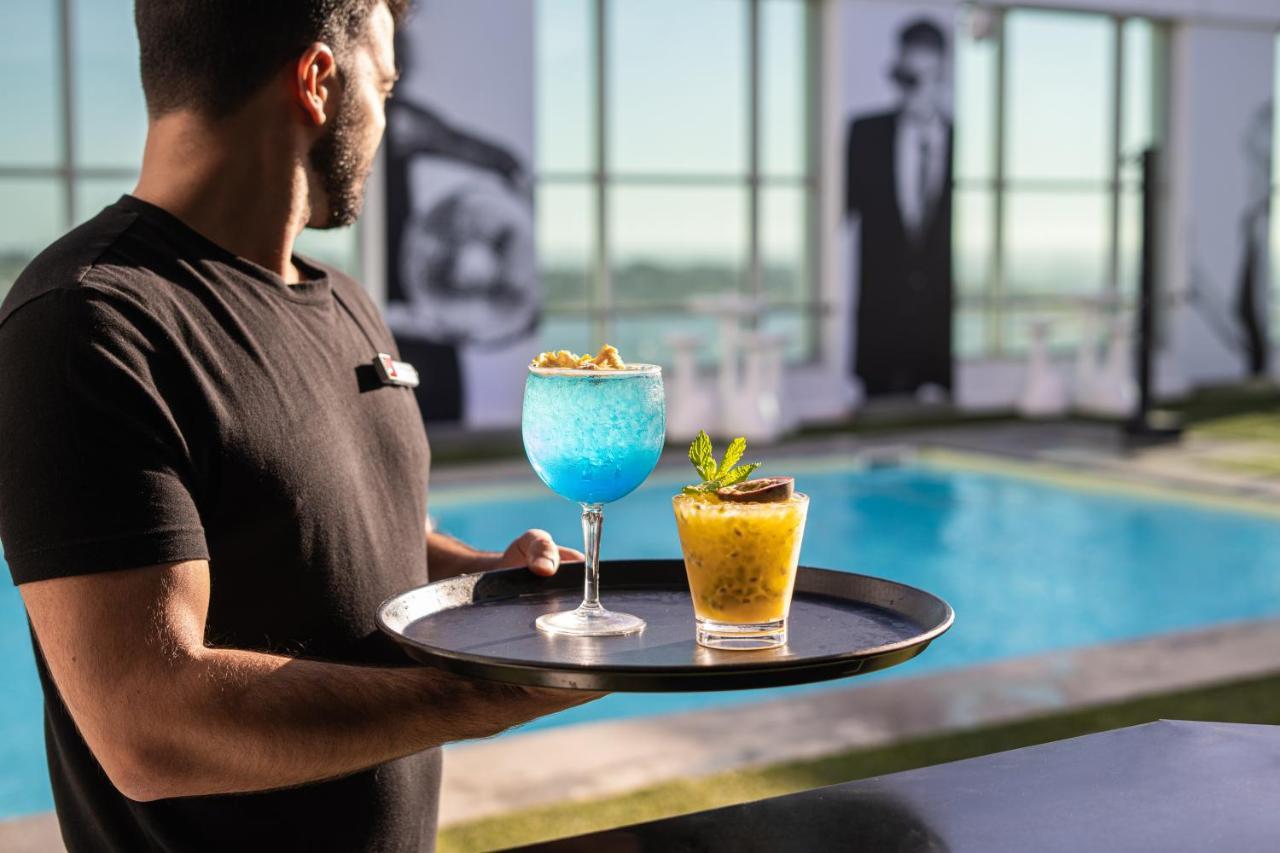 Highlights
Hotel Awards
According to guest reviews, the hotel has been rated as 
Use Badge
Address
Rua De Serralves, 124
,
Porto
,
Portugal
,
4150-702
, Norte Region
Overview
Located around 19 minutes by foot from Museu de Arte Contemporanea, the 5-star Hf Ipanema Park Porto offers elegant rooms 25 minutes by foot from the shoebox - style concert hall "Casa da Musica". Boasting a perfect location, the hotel invites guests to an à la carte restaurant serving international dishes.
Location
This hotel is lined with a park, cafés and bars in a seaside area of Porto. The property offers proximity to natural sights like Porto City Park (1.9 miles) and Botanic Garden (0.5 miles). Additionally, parks and walking paths are along the Porto hotel. The lavishly designed historic Livraria Lello Book Store is approximately 2.1 miles away, and São Bento is situated approximately 2.5 miles away from Hf Ipanema Park.
This Porto accommodation is located 0.5 miles from Francisco Sa Carneiro airport and within short walking distance to Mouteira bus stop.
Rooms
You can choose from one of the 280 soundproofed rooms with complimentary Wi-Fi and cable channels, and self-catering amenities like a minibar and an electric kettle. Some rooms are decorated in colorful design. The private bathrooms are appointed with hair dryers. Some rooms have views of the city.
Eat & Drink
Guests can enjoy Portuguese and international dishes at the on-site restaurants. A poolside bar is available on the last floor. Tasc' Art serves a good range of Portuguese food and lies 700 feet away.
All visitors are offered a full breakfast for a fee. 
Leisure & Business
Leisure options include an indoor swimming pool and spa therapy offered for a surcharge. Guests can make different arrangements at The Hf Ipanema Park, including squash and golf or rent bikes to explore Porto. Guests can work out in a gym facility during their stay. The hotel has a wellness area and hammam along with a Jacuzzi, sauna facilities and a traditional Hammam to relax after a busy day. A 24-hour business center and a meeting room with a photocopier and a desk are available for those traveling for business.
Internet
Wireless internet is available in the entire hotel for free.
Guest Parking
Private parking is possible on site at EUR 14 per day.
The hotel personnel speaks English, Spanish, Portuguese.
Year renovated:   2009.  Number of floors:   15.  Number of rooms:   280.
Facilities
Most popular facilities
24-hour services
24-hour reception
24-hour room service
Food/ Drinks
Poolside snack bar
Restaurant
Swimming pool
Indoor swimming pool
Rooftop pool
Spa and relaxation
Jacuzzi
Massage
Spa & wellness center
General
Wi-Fi
Parking
Baggage storage
24-hour services
Food/ Drinks
Fitness/ Gym
Swimming pool
Spa and relaxation
Sports & Fitness
Fitness center
Fitness studio
Services
24-hour room service
Car rental
Bicycle rental
Laundry
Dry cleaning
Tours/Ticket assistance
Dining
In-room breakfast
Restaurant
Poolside snack bar
Buffet breakfast
Business
Business center
Meeting/ Banquet facilities
Fax/Photocopying
Children
Babysitting/Child services
Kids club
Spa & Leisure
Rooftop pool
Indoor swimming pool
Beach access
Garden area
Spa & wellness center
Jacuzzi
Massage
Pool with view
Room features
In-room air conditioning
Heating
In-room safe
Mini-bar
Soundproofed rooms
Patio
Terrace
Bathroom
Hair dryer
Free toiletries
Media
Flat-screen TV
Cable/ Satellite television
Telephone
AM/FM alarm clock
Good to know
Check-in
from 15:00-23:59
FREE
Check-out
until 12 pm
FREE
Pets
Pets are not allowed.
Rooms and availability
Comfort Double or Twin Room

Bed options:

Room size:

305 sq. feet

Max:

2 persons
City view

Air conditioning

Bed options:

Room size:

325 sq. feet

Max:

3 persons
City view

Air conditioning
Executive Double or Twin Room

Bed options:

Room size:

305 sq. feet

Max:

2 persons
City view

Air conditioning
Location
Rua De Serralves, 124
,
Porto
,
Portugal
,
4150-702
, Norte Region
City landmarks
Nearby
Restaurants
Rua Carmelitas 144 Vit\u00F3ria
Museum
Jardins do Palacio de Cristal
1.7 mi
Bridge
Ponte de Dom Luis I
2.3 mi
Mall
Bom Sucesso Market
1.2 mi
Square
Avenida dos Aliados
2.1 mi
Museum
Museu de Arte Contemporanea
5000 ft
Serralves Museum of Contemporary Art
4700 ft
Stadium
Bessa Football Stadium
4400 ft
Square
Rotunda da Boavista
1.4 mi
Bridge
Porto Bridge Climb
4600 ft
Park
Passeio Alegre garden
1.6 mi
ANJE - Young Entrepreneurs Association
4100 ft
Mall
Bom Sucesso Shopping
1.2 mi
Church
Church of Sao Martinho de Lordelo
2200 ft
Museum
Portuguese Centre of Photography
1.9 mi
Museum
Soares dos Reis National Museum
1.6 mi
Museum
Electric Tram Museum
1.2 mi
Church
Church of Sao Martinho de Lordelo
1000 ft
Cemetery
Cemiterio de Lordelo do Ouro
800 ft
Restaurant
Restaurante O Farol
2100 ft
Restaurant
Cacau Wine Terrace
4200 ft
Restaurant
Colonial by Studio66
2700 ft
Restaurant
Juventude Do Ouro
2700 ft
Restaurant
Sensum Restaurant
2900 ft
Restaurant
Restaurante Cufra
4000 ft
Getting around
Airports
Francisco Sa Carneiro

(OPO)
8.3 mi
Train
São Bento train station
2.2 mi
You can book a shuttle, once your reservation is complete.
Reviews
missing

Beautiful and clean hotel with efficient service, restaurant and bar in Porto….

missing

Nice design, spacious, clean rooms, friendly staff, delicious breakfast, safe parking, very good value for money.

The shower from the room next door was quite noisy in the morning. The use of swimming pool and parking could be included in the room price.

missing

nice clean hotel ,only 10 minutes car journey from the center and easy access to all directions. We enjoyed the rooftop pool very much with fantastic views

missing

We liked the family room, very spacious with 2 rooms actually and 2 TVs, the hotel has a very nice playground for children and a swimming pool on the roof. Breakfast was very good.

5 star hotel should have tea/coffee facilities in the room, but unfortunately this one doesn´T. Breakfast was good but it was the same every day. Far from the city centre but you can use the sightseeing bus (the bus stop is quite near the hotel) and then visit the city for two days.

missing

We booked this hotel based on the great rate offered through Booked.net. We were so pleased with the hotel room and amenities. The room was very luxurious (robe, slippers, bathroom facilities etc) with a massive bed and great view. Bathroom was clean and shower had great water temperature and pressure. Staff were friendly and accommodating. They helped when ever we needed to grab a taxi into the Porto city centre (which was quite far from the hotel but luckily taxis are so cheap in Portugal). We also stayed for a night in and ordered room service and was very impressed with the quality of the food and service.

The location of this hotel was a little far from Porto, probably too far to walk each day so we found ourselves catching taxis which was okay because they are so cheap (5 euros to town). Parking was 10 euro a day but it was secure and they would retrieve the car when we needed it free of charge. The gym is not free which was disappointing but it did not effect the overall impressiveness of this value for money hotel.

missing

Well located, within easy reach of motorway access.

Although recently refurbished, the hotel rooms could use a touch of colour. The only colour in the room was the blue carpet and a pale green print on the wall above the bed. The rest was magnolia and/or beige and this gave the room a sort of cheap, stripped down look, lacking in warmth. Not very welcome.

missing

Staff very friendly. The hotel was full, so they gave me a free upgrade. I had never been to Oporto, but they gave me good tips for exploring the city and eat extremely well. Everyone always very friendly! The room was a good size and very clean. We had internet access at all times, which was very important to us. We were by car, so the location was good for us (5 minutes from the historic center), but I think if we were without a car the hotel would be a bit far. Parking was expensive but safe.

The maids were very noisy in the morning!

missing

good access to all the main highways of Porto city

missing

The good equation price/quality

missing

The staff is the most helpfull I have ever met. They had a positive answer to any of my requests making the stay very pleasant. Large appart room. good food, great breakfast. price amazing

missing a kettle in the room with coffe and tea for a 5 stars.

missing

The room was spacious and although the room decor was tired it was comfortable and clean. The breakfasts were good.

There were no tea/coffee facilities in the room. It appeared that there was a charge to use the indoor swimming pool.

missing

The room was lovely, just right for a family. The bed was the comfiest bed I have ever slept in

The Hotel was a bit noisy at night times when trying to sleep. Bit dissapointed as I thought there was going to be an inside swimming pool as the one on the 15th floor was a bit cold and the rooftop was a bit blusstery so we didnt use the pool unfortunately

missing

Swimming pool on the top of the hotel and room and bathroom with nice size. Nice choice if you have a car, you can park on the streets close to the hotel and during the day you can live the car next to the center for 8 euros.

Rooms are not correctly isolated as you can hear people watching TV etc ... Dinner Buffet not really exceptional for an hotel with so many stars

missing

Great breakfast and swimming pool.Staff really friendly

There is nothing around the hotel,not a bar,restaurant or shop. Loads of beggers just outside waiting to help you park your car.

missing

The staff were great and the bar prices were reasonable. Great breakfast slection everyday.

They did not stick to the advertised times for ordering meals from the bar, consequently we were faced with a greatly reduced selection from the menu. Which meant my husband and I had to eat early with our 5 year old daughter, while my mother and a friend ate later from the full menu. The second inside pool was not available for use and the water in the roof top pool was always freezing, so we did not use it!
FAQ
How far is Hf Ipanema Park from the city center?
Hf Ipanema Park is located in Lordelo do Ouro e Massarelos district in the heart of Porto.
What landmarks can I find in vicinity of the comfortable Hf Ipanema Park?
Staying in the comfortable Hf Ipanema Park, you shouldn't miss Porto's main landmarks such as Bessa Football Stadium (0.8 miles), the all-seater Estadio do Dragao Football Stadium (3.7 miles) as well as The Douro River accessible with a 5-minute drive.
Is there parking at Hf Ipanema Park Porto?
Yes, Hf Ipanema Park Porto features a garage available onsite.
Can I have breakfast at Hf Ipanema Park?
Yes, guests of Hf Ipanema Park can enjoy buffet breakfast served daily in the restaurant.
What time is check-in and check-out at the Porto hotel?
Guests of the Porto hotel can check in from 3 PM to 11.59 PM and check out from 12 PM to 12 PM. Late check-out is also available upon request.
Which amenities are included in the rooms of the Porto hotel?
Every suite at the Porto hotel includes a flat-screen TV with satellite channels and private bathrooms along with hairdryers and bath sheets.
Is the staff at Hf Ipanema Park Porto multilingual?
Yes, the staff of Hf Ipanema Park Porto speaks Portuguese, Spanish and English.
Does Hf Ipanema Park offer facilities for business travelers?
Hf Ipanema Park conveniently features a xerox and a desk as well as a conference space and meeting rooms on-site.
Does Hf Ipanema Park offer any rental services?
At Hf Ipanema Park guests are offered to rent bikes.
What spa facilities does the hotel offer?
Spa facilities in the hotel include a Jacuzzi, sauna facilities and a traditional Hammam.
Does Hf Ipanema Park have a bar to relax at?
Guests of Hf Ipanema Park are welcome to enjoy a few drinks at the snack bar located on the last floor.